Hey all - here's a nifty little trick I setup after installing Minecraft to my new rig. You can sync all of your saved worlds to the cloud via something like Dropbox (yes that is my referral link), and access them on all of your computers.
Once you have Dropbox setup on your computers, open up the Command Prompt (Run > cmd) and make a link between the folders.
mklink /D "C:\Users\YOURUSERNAME\AppData\Roaming\.minecraft\saves" "C:\Users\YOURUSERNAME\Documents\My Dropbox\Minecraft"
If done correctly - you should see something along the lines of
symbolic link created
.
Note - You may have to move (yes move, not copy) the saves folder into your dropbox first before establishing the link.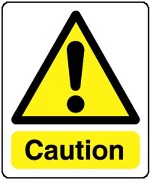 As a precautionary measure, back up your saved worlds - just in case. ;)